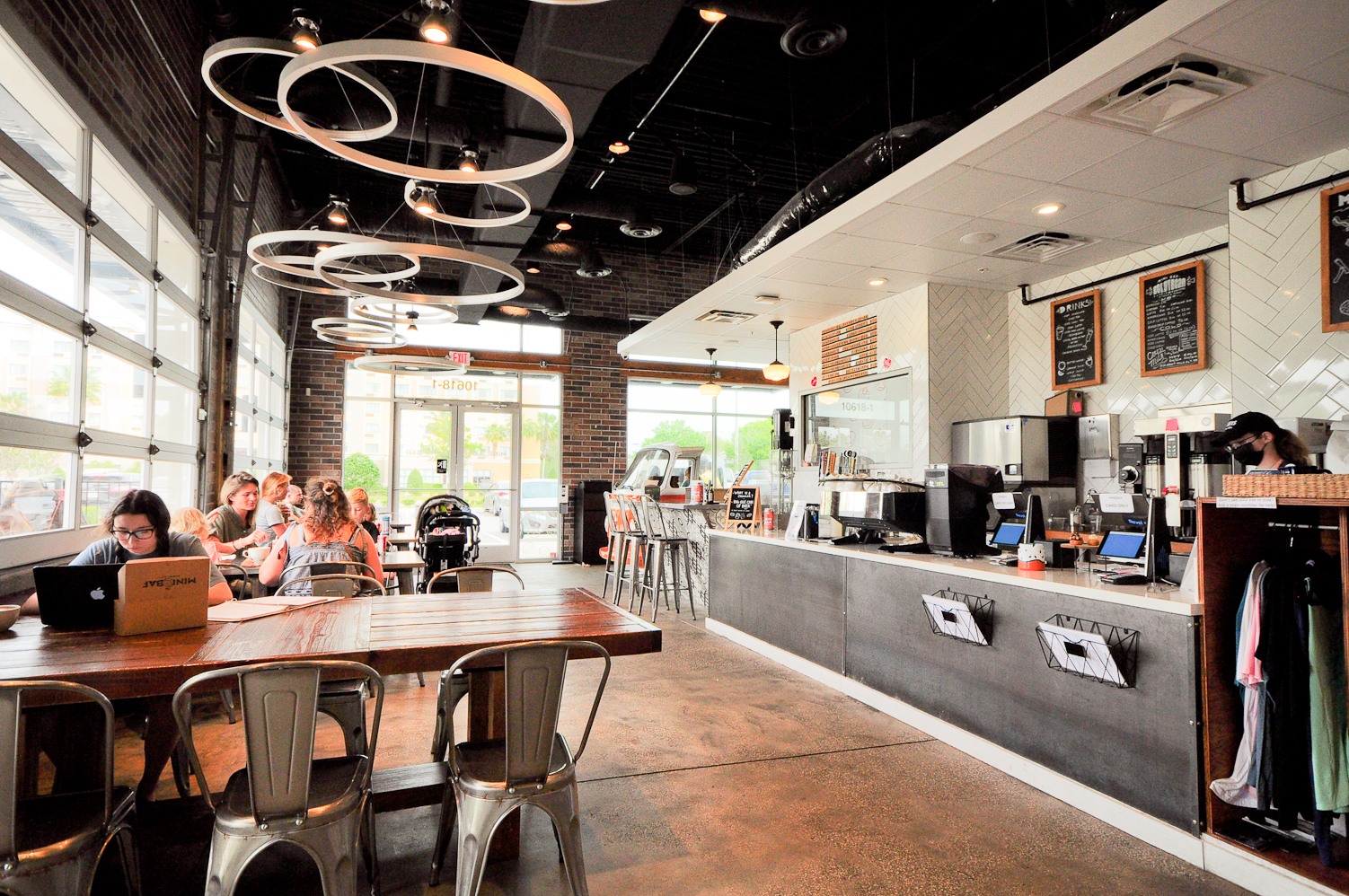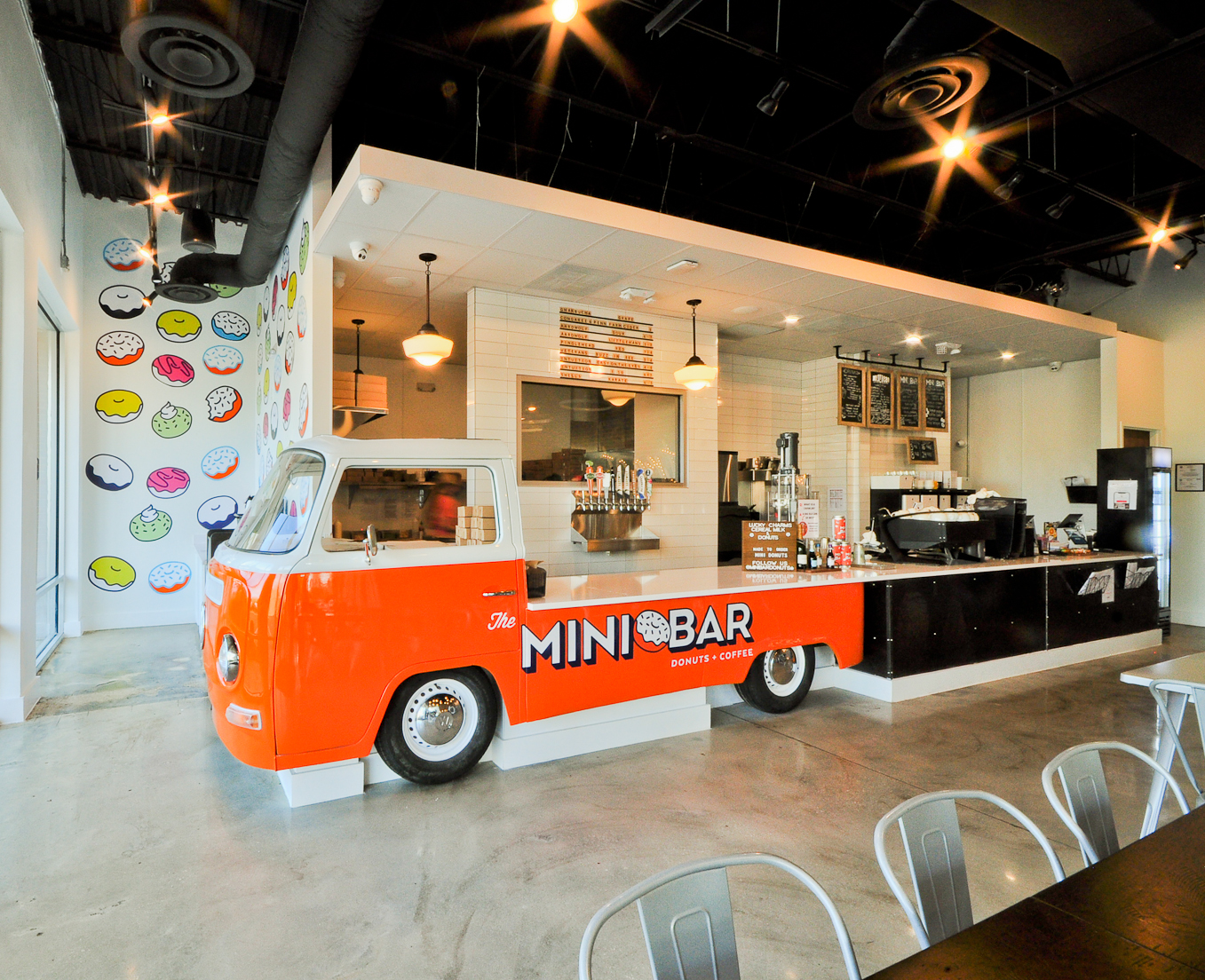 The Mini Bar Donuts + Coffee
The Mini Bar Donuts + Coffee was the brainchild of Brooke and Chase Sams. After visiting many doughnut establishments in their travels, they had a vision to create something a little different and unique. For their concept, The Mini Bar Donuts + Coffee would sell mini doughnuts, about a third the size of regular doughnuts, and partner with local businesses to establish collaborative promotional campaigns. Their spaces ranging from 1,800- 2,200 square-feet are transformed into a doughnut factory complete with lounge area, seating to accommodate various party sizes, a bar offering local brews and a pick-up counter creatively incorporated into a Volkswagen Bus.
The tag line and illuminated sign "Treat Yo Self", was incorporated into the design of the entrance along with several doughnut-themed murals inviting customers to snap selfies while showcasing the store's unique look. Some interesting build out challenges included building the infrastructure for a café type space where there was no infrastructure in place. A dropped ceiling was incorporated for the food prep area, and this feature also serves to identify where transactions take place while the remaining space retains an open ceiling. The overall concept and design of this space incorporated unique Mini Bar Donuts + Coffee branding as well created a space where customers are welcome to hang out, meet, greet and chill.
More Images: