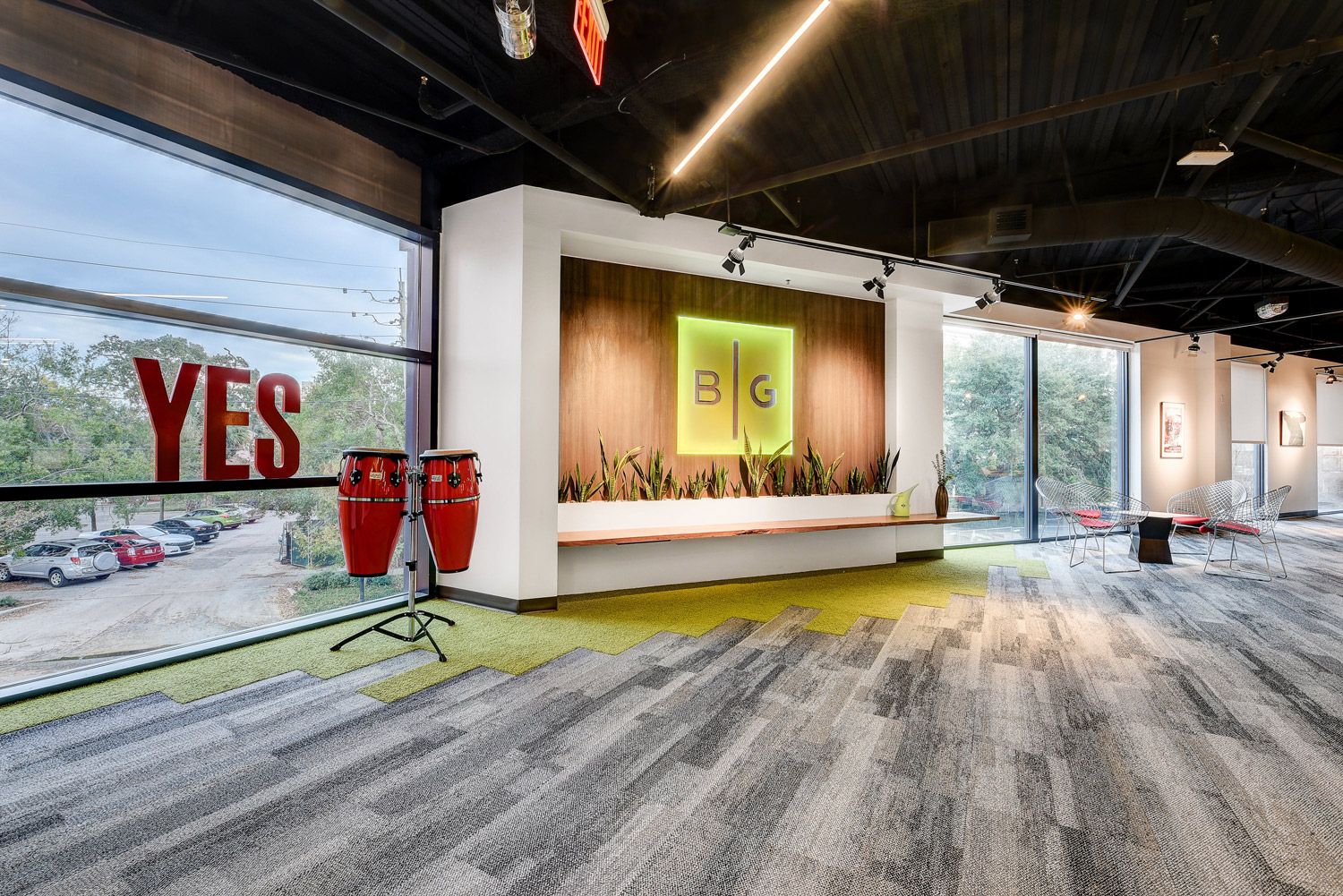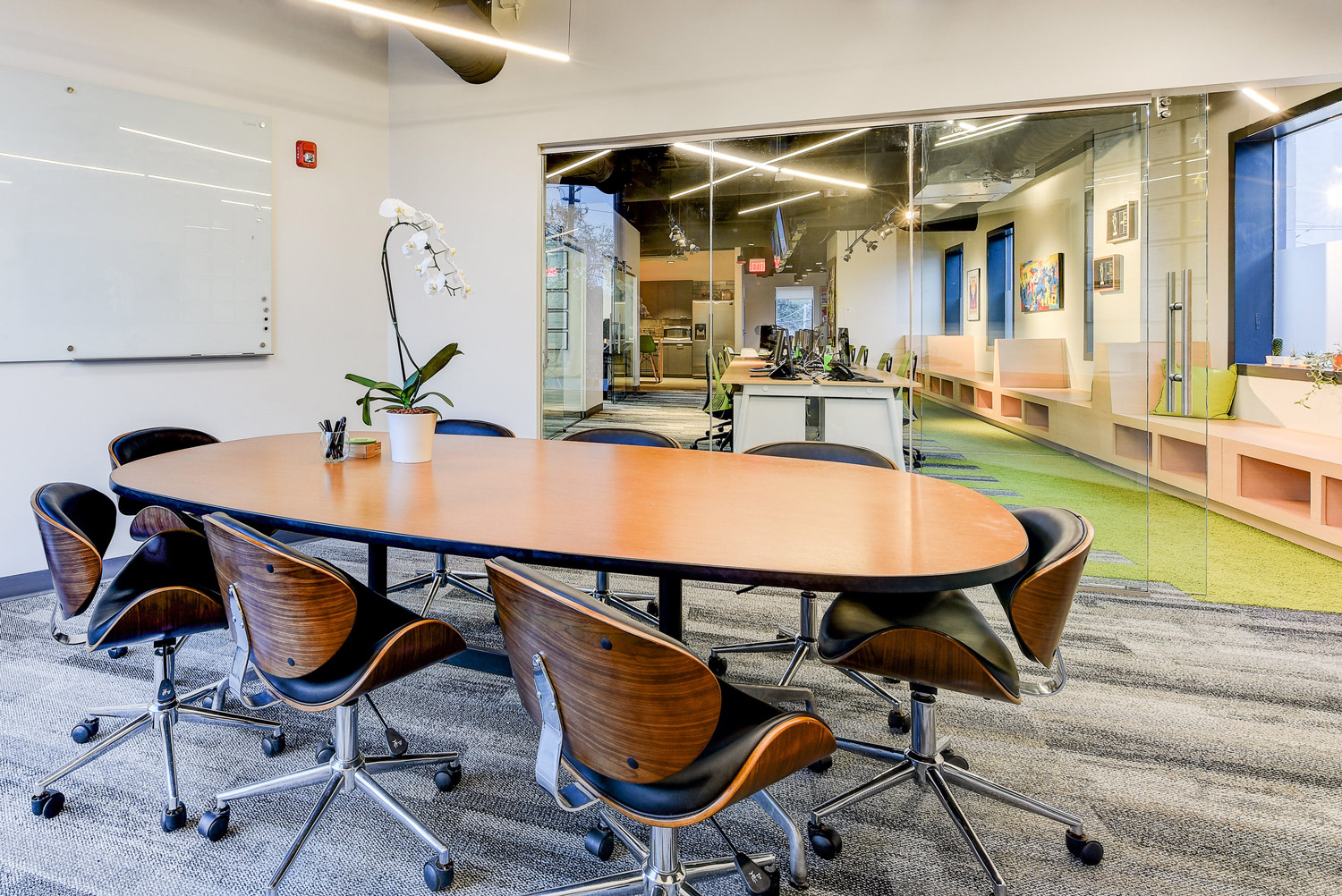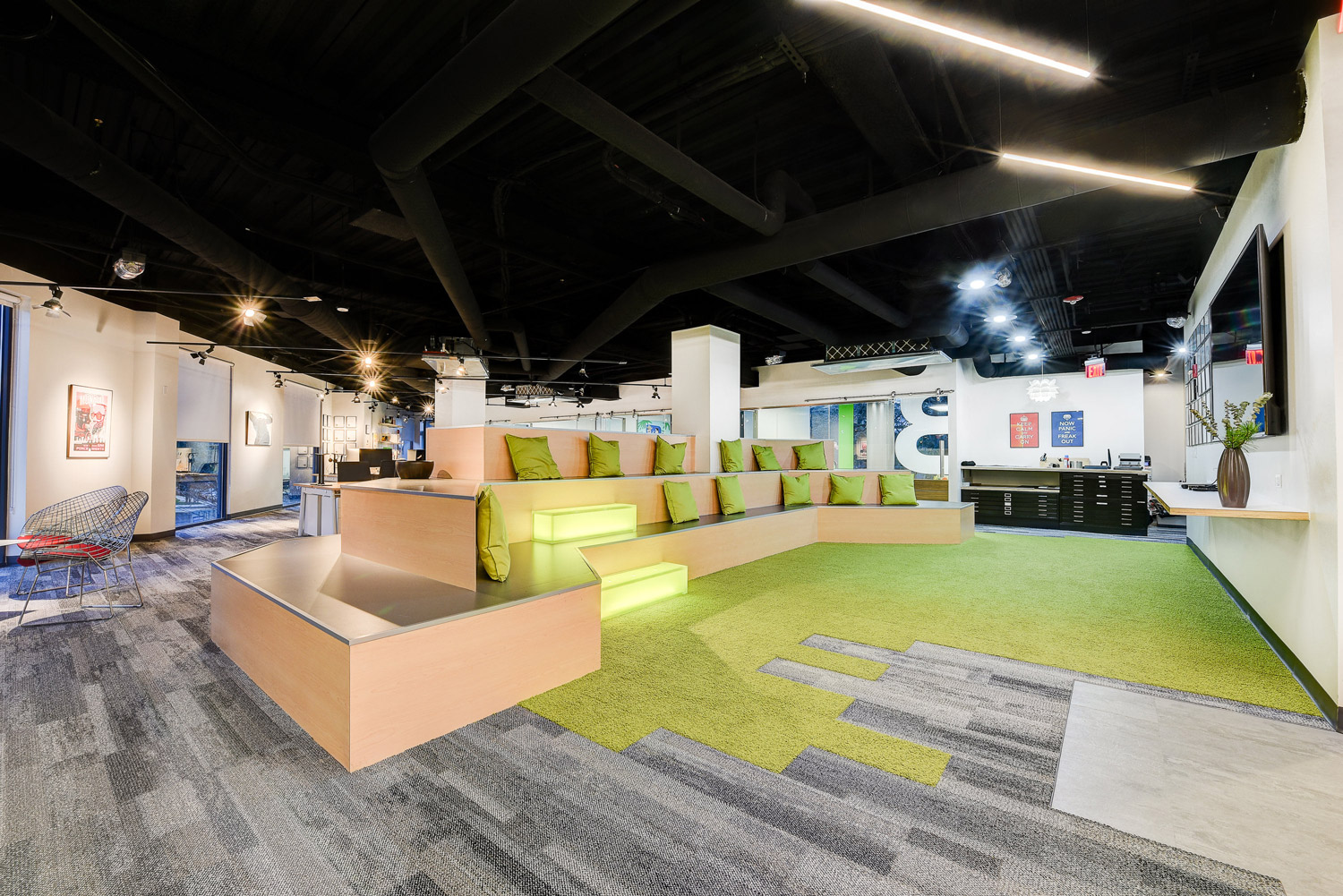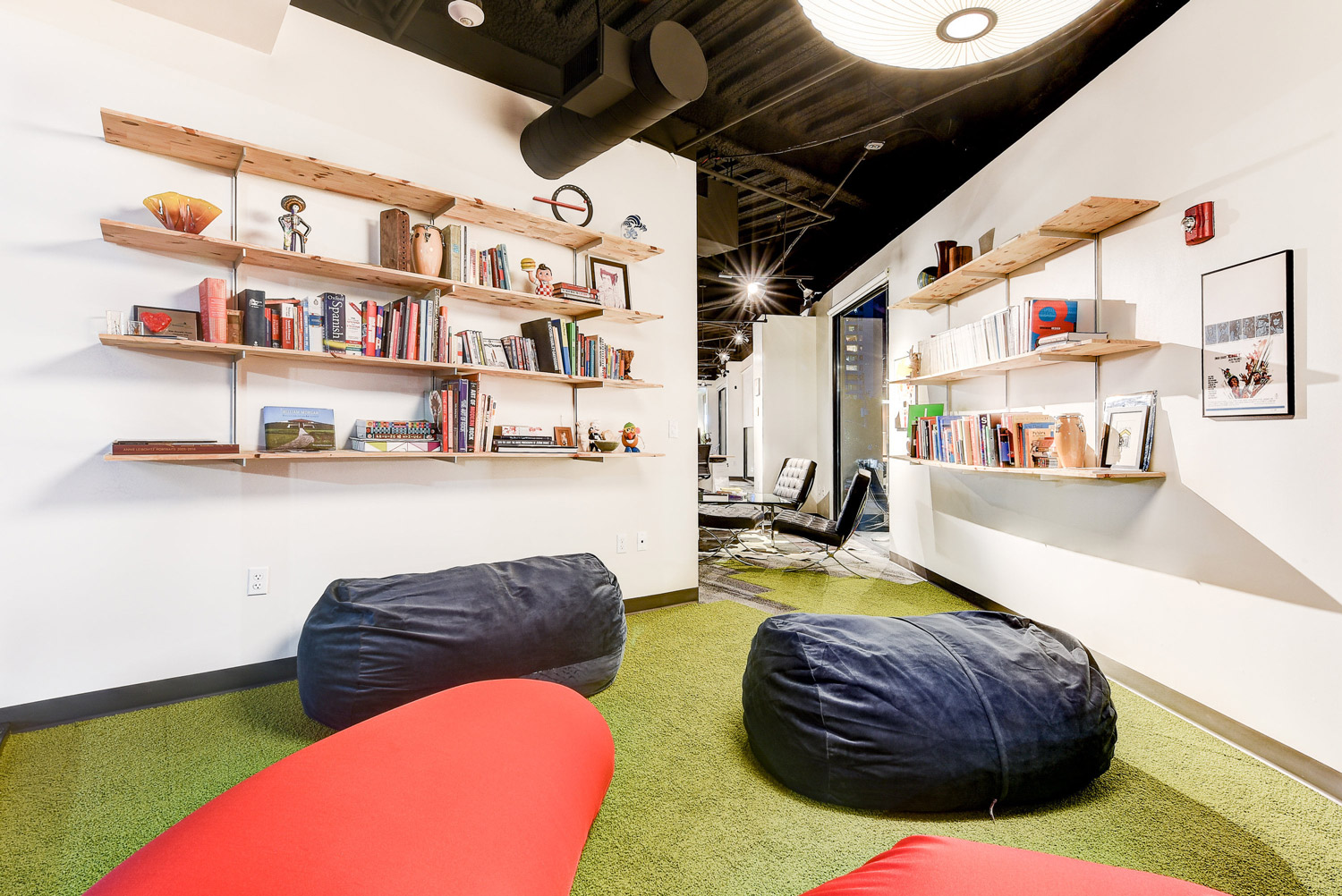 Brunet Garcia
This project consist of the design and rebranding of approximately 6,000 sf of existing office space for  Brunet Garcia; an award winning Advertising Agency with a unique flair for being on the edge. The design team was challenged in providing a space that would not only cultivate a culture of creativity but also one that would inspire and harvest collaboration.
Upon entry, brand identity is evident. Followed by a direct view towards the stadium seating area utilized for tribal style gathering and preferred more often than their traditional conference rooms. The workplace environment consist of not only offices but open workstations along with a variety of break out meeting spaces and hubs.
Environmentally sustainable finishes and lighting were selected throughout, full light glass interior partitions were utilized maximizing daylighting. Custom millwork helped create areas of purpose and bright, vibrant colors facilitate the fun and creative environment they strived for.
More Images: