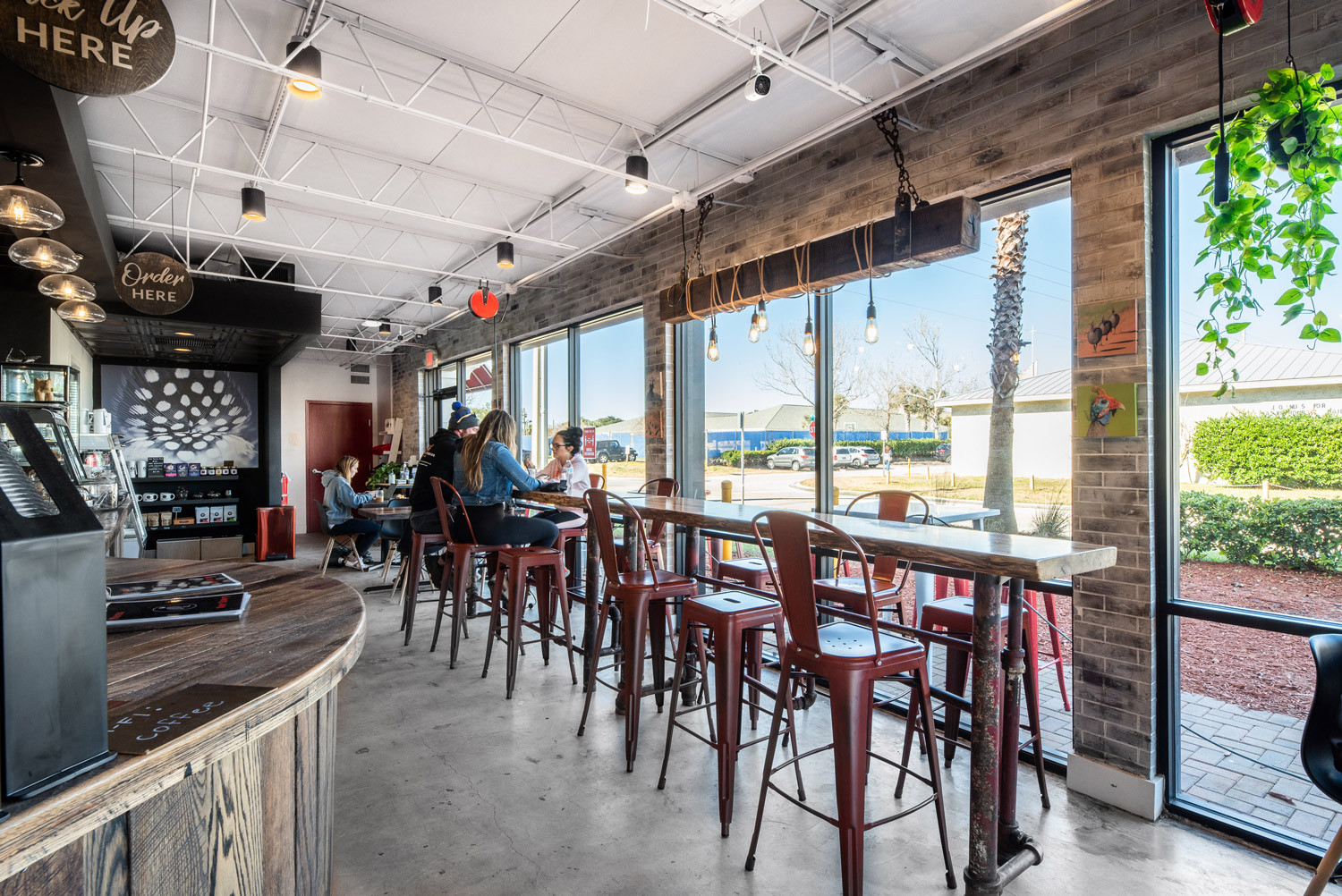 Round Bird Coffee Shop
Located in Jacksonville Beach, Florida, this 1,200 sf coffee shop started as a vision from a couple who recently relocated from Johannesburg, South Africa. Their vision was to create a quaint gathering spot unlike many they have seen or been to; thus, Round Bird Coffee Shop was born.  The coffee shop's name was derived from a commonly seen, plump Helmeted Guinea Fowl found in suburban parks and gardens in Southern Africa.
This project was a complete renovation if an existing yogurt shop to an industrial chic coffee shop with the use of rustic and worn textures and the incorporation and integration of raw aged woods.  The overall vision was of a simple space one could catch up with friends and hang out while indulging in a little bit of culture and cuisine.