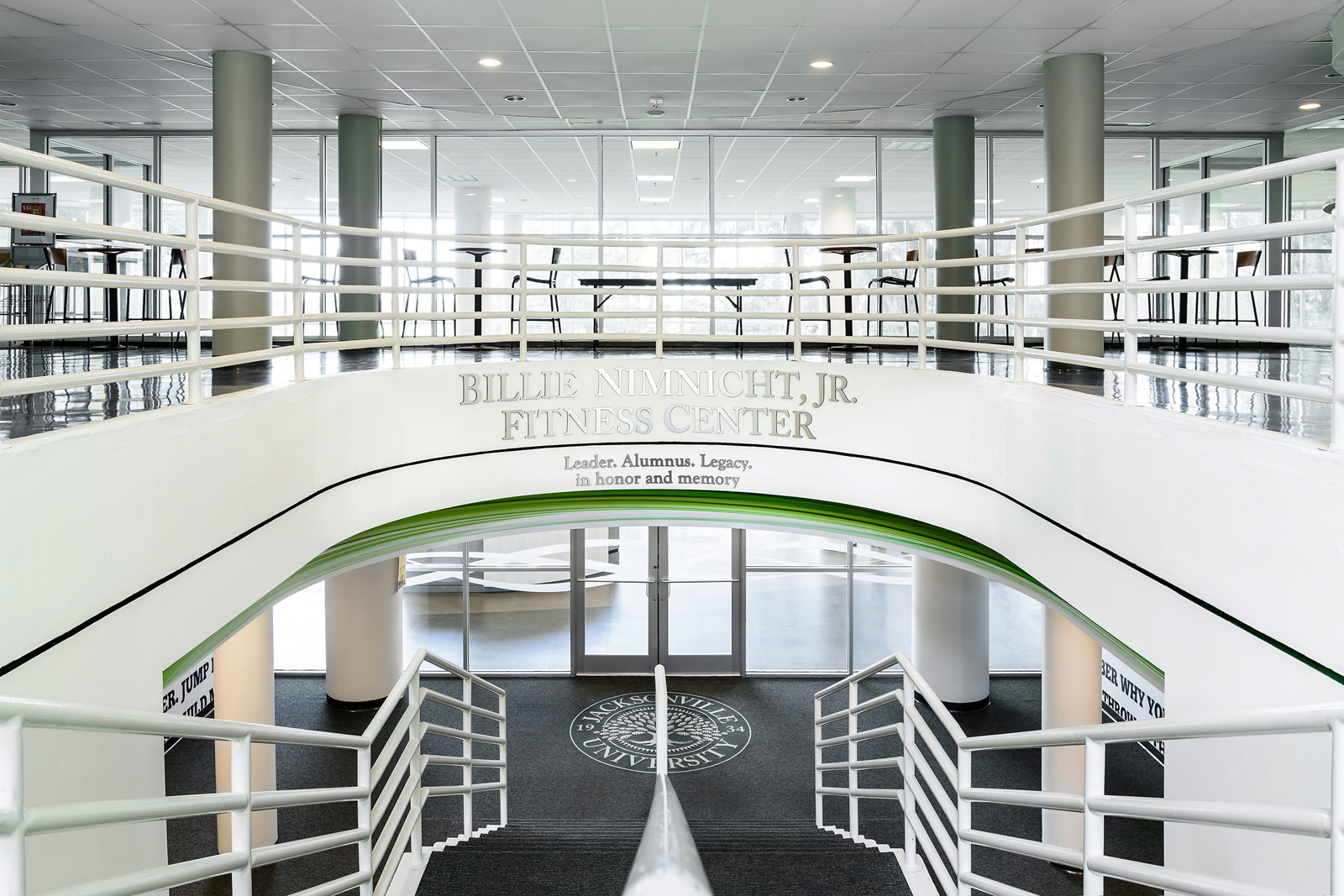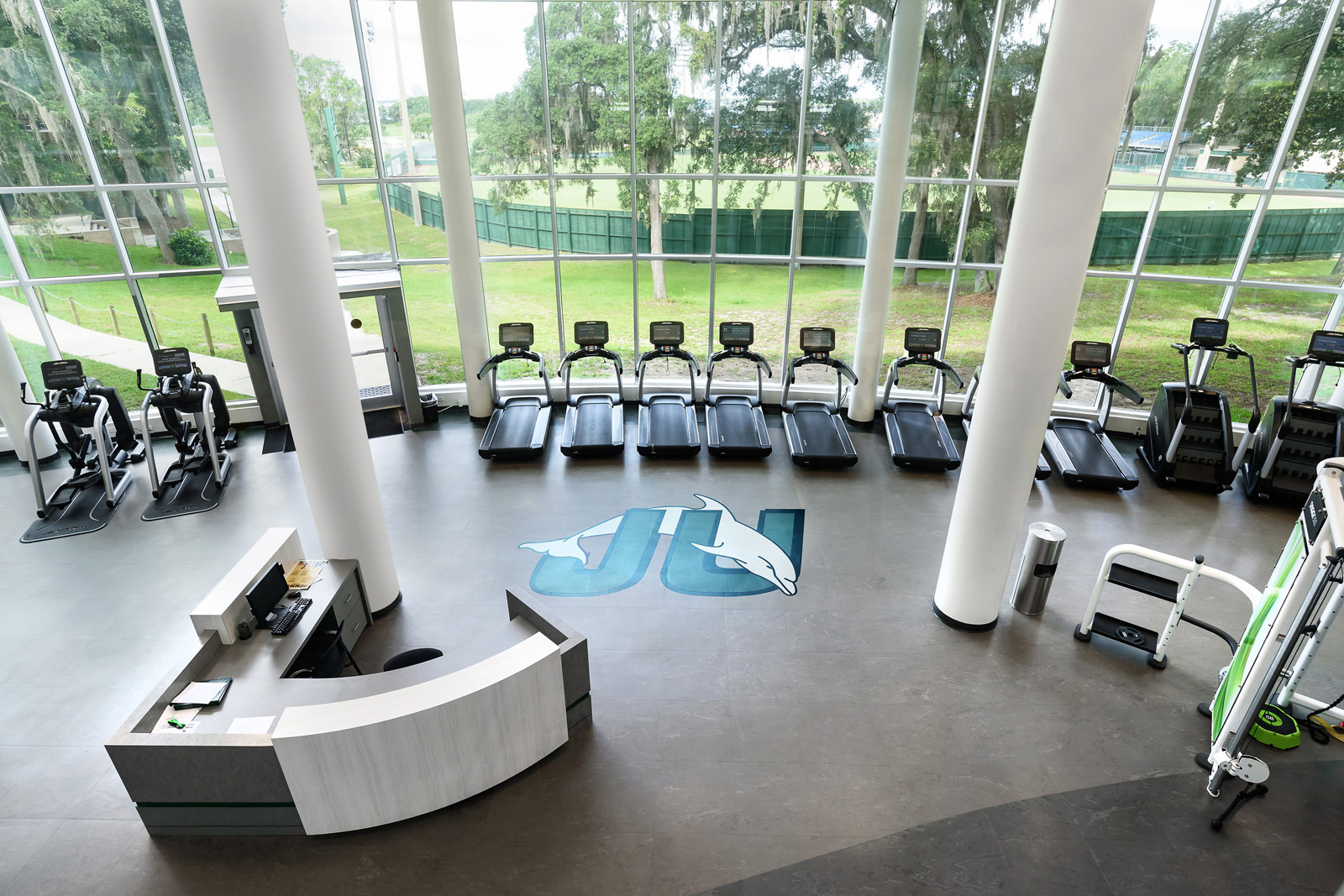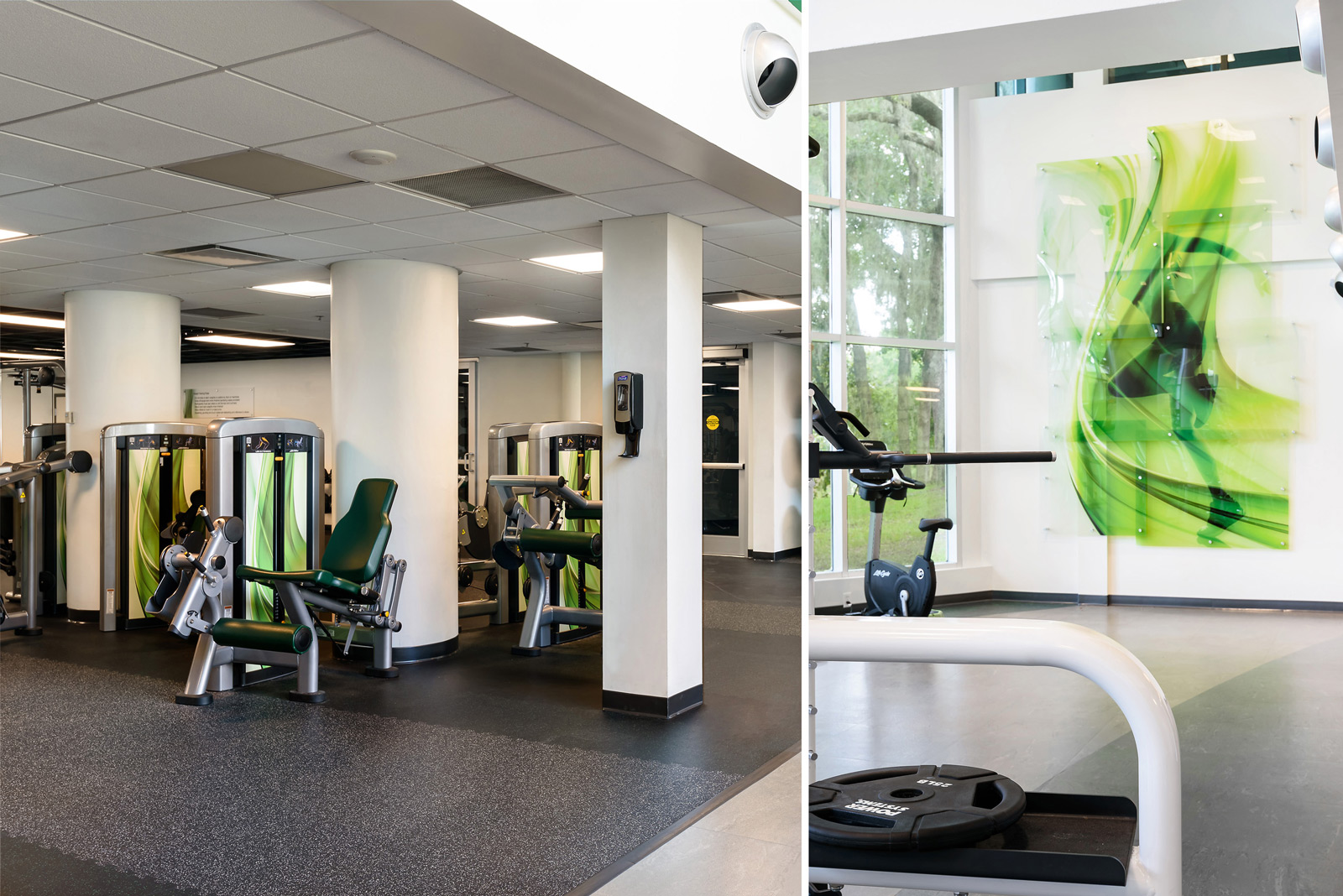 JU Fitness Center
Hota Design Studio was asked by Jacksonville University to renovate an existing building to become their new Fitness Center.  The inception of this project began with a donation of all new fitness equipment. This prompted the need for a new home for the facility. With that was the desire to reinterpret the branding the fitness equipment manufacturer had already created just for JU. The concept of the branding was a reflection of the river beyond utilizing various tones of JU's green. Given the shell space and the branding placed on each piece of equipment, HDS began space planning for an effective work flow for the equipment. Cardio equipment was placed in the open area facing the views of the river while strength training was situated in the more intimate area with lower ceilings. A dance studio was created within the core along with a spin room.
The University wanted branding to occur upon entering the building itself. As you enter the building, you begin to see a visual of the branding mimicking the logo on the equipment. This was interpreted in the soffit which leads to the seal located at the bottom of the stairs. On either side of the stairs are walls with words of inspiration. Window film throughout the space shows details of the wave which reflects the branding. As you enter the space our purpose was to make the views our focal point. The floor pattern mimicked a slight wave with an inset JU logo into the rubber sports flooring that can be seen from above. We took the equipment logo, created a new image, and designed a feature wall utilizing custom print acrylic panels. Each individual panel has a separate image on them which are installed overlapping to create a single image. Die cut vinyl images and icons relating to the adjacent equipment can be found in key locations. In addition, we created a glow in the dark custom wall covering of Jacksonville that was applied to one of the walls within the spin room that would glow during spin class.
Our scope of work included space planning, construction documentation, selection of all finishes, custom millwork and applied graphics. Equipment was provided by others and lighting was existing. This space is 100% accessible.
More Images: